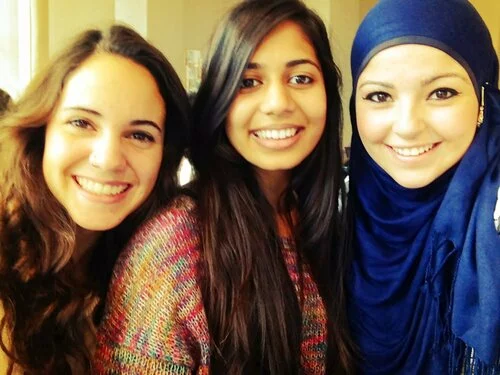 Fashion in Islam, In earlier times the Islamic women clothing was only available in simple fabrics in limited colors such as
white and black only. As the time passed by, a lot of innovation and advancement has been witnessed
and the styles and colors of these modest clothing have been changed and a variety of choices are
available to choose from.
Lots of religious scholars have varied arguments about this debate that does fashion and Islamic women's clothing go with each other? Well, yes they of course do. Now Abayas, Hijab and scarves have made a big entry into the fashion world. Many women now wear this modest clothing as a status symbol too.
Many Muslim designers have organized fashion shows for these modest clothing in which models
have worn them and walked on the ramp. Many Muslims along with western fashion designers have
appreciated such fashion shows. The new Fashion in Islam these modest clothing includes long hems
with sequences on sleeves, neck and hem area. Other style includes long falls and drapes with different
patterns, prints and painting on them.
Fashion in Islam, Hijab and scarves were only available in black and white color
At first Abayas, hijab and scarves were only available in black and white color only, now they are
available in different colors and fabric materials. Islamic women can now easily follow fashion trends
and also keep their modesty on.
Fashion in Islam is allowed  but fashion should not promote nakedness in society. Fashion should be
under some limits. Islam is the most peaceful religion in the world and women have high and respectful
status in Islam religion. Therefore, women who adopt Hijab receive more respect and honor by other
people. However, Hijab is not part of fashion instead, it is compulsory for every Muslim in the whole
world. Women who use to wear Hijab are more secure and protected.