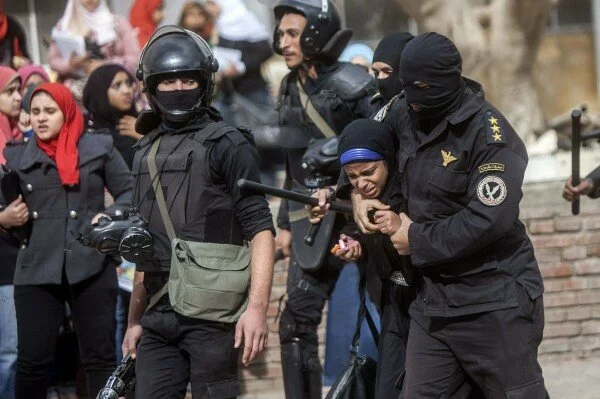 The students, who were arrested during the protests in December and January at Al-Azhar University, also fined 100-thousand Egyptian pounds.
The event comes after a court in Cairo recently sentenced 112 anti-government protesters to one year in jail. The anti-government protesters received the jail terms on Monday over charges of violence during rallies in the capital on January 25.
Al-Azhar has been the scene of anti-government protests with continuous clashes between security forces and students since the military ouster of President Mohamed Morsi last year.
In February, the interim authorities issued a decree, allowing security forces to enter campuses and granting university administrators the right to expel the protesting students.
Egypt descended into chaos after the army deposed the country's first democratically-elected president on July 3, 2013. Since then, Egypt's military-backed government has launched a bloody crackdown on Morsi's supporters and arrested thousands of Muslim Brotherhood members, including the party's senior leaders.