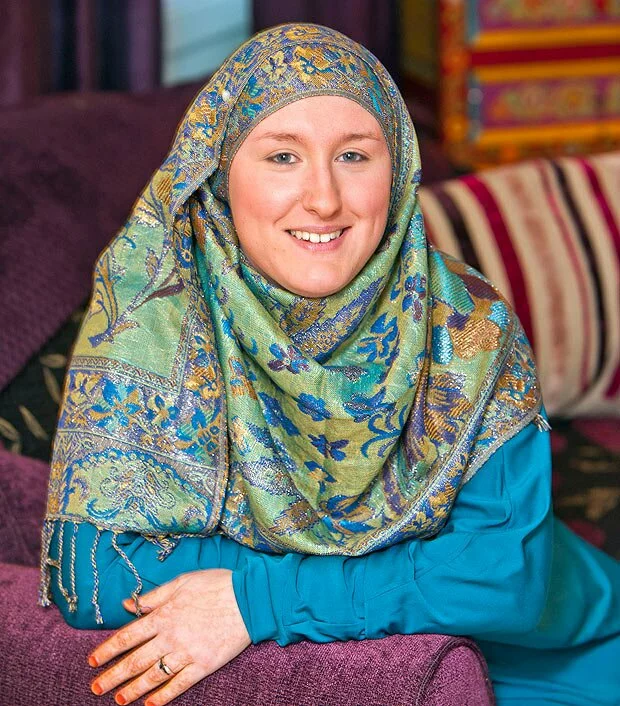 London: Around 13 Brits convert to Islam daily and more than half of those are white and 75 per cent are women.
It is not easy for anyone to change his/her religion and adopt the lifestyle so dramatically but a Police Community Support Officer Jayne Kemp, 28, did this and set an example for others.
Jayne Kemp who left her Catholic roots behind after "falling in love" with Islam while helping victims of so-called honour violence and now plans to change her name to Aminah.
Jayne Kemp patrols her beat wearing a traditional hijab headscarf and even works extra time after shifts so she can attend Friday prayers at her mosque, The Sun reports.
Devout Jayne converted to Islam last April and even plans to change her name to Aminah.
"I thought Islam was all about women being forced to slave away in the kitchen — but I found out it was about being generous with your time, and patient and respectful of others," she told the paper.
"As I looked into it, I saw similarities with Catholicism and noticed values such as looking after your neighbours and cherishing the elderly, which is something older people say younger people don't do any more.
Devoted Jayne even missed out on celebrating Christmas with her son, nine, and daughter, seven. She sent them off to their dad's and cooked her own meal so it would be halal — the meat slaughtered in the manner prescribed by Sharia law.
"My family, in general, are supportive. If I'm happy, they're happy. My sister said I'm the happiest she's ever seen me."
Jayne was inspired to convert to Islam after chatting to other Muslimson Twitter.
Muhammad Manzoor, who runs Muslim Twitter account Local Masjid from his home in Whalley Range, Manchester, helped her make the transition. via, thenewstribe