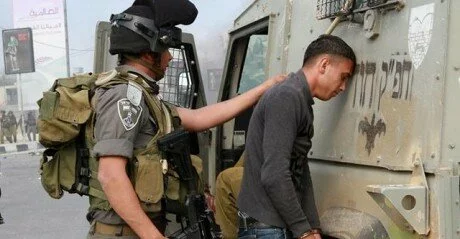 Monday, Israeli soldiers kidnapped at least ten Palestinians in different parts of the occupied West Bank, and confiscated around 80 computers from two stores in Tulkarem.
Local sources in Hebron, in the southern part of the occupied West Bank, have reported that the soldiers invaded the al-'Arroub refugee camp, north of the city, and kidnapped six Palestinians.
The six have been identified as Khaled Jibreel Jawabra, Zakariyya Nabil al-Qeeq, Salah Hasaniyya, Imad Khaled al-Jondy, Malek Abu Haikal Jawabra, and Mahmoud Ziad al-Mezyen, the Palestinian News & Info Agency (WAFA) has reported.
Soldiers also invaded 'Atteel town, north of the northern West Bank city of Tulkarem, and kidnapped a Palestinian identified as Mahmoud Abu Shams, 29.
They also invaded two computer stores Abu Shams owns in the town, and in Tulkarem city, and confiscated at least 80 computers and monitors, in addition to large sums of cash.
Eyewitnesses said the army smashed and destroyed several computers, being repaired in the stores, and destroyed the main gate on a nearby trade bank.
On Sunday at night, dozens of soldiers invaded the al-Yamoun town, west of the northern West Bank city of Jenin, and kidnapped a university student, identified as Aseed Jihad Nawahda, 20. Forces separately arrested two others from the nearby villages of Burqin and al-Yamun.
Nawahda was taken prisoner at a sudden roadblock the soldiers installed on the main Jenin-Nablus road, south of Jenin.
The army also installed a roadblock at the entrance of Ya'bad nearby town, stopped and searched dozens of vehicles, and examined the ID cards of dozens of passengers.