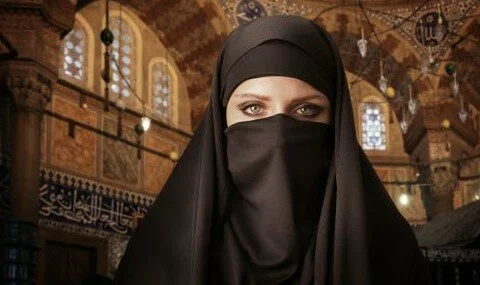 A new law requiring Muslim women wearing burqas or niqabs in New South Wales to show their faces to police if required has been accepted by Islamic organisations and may be followed in other states.
The law, which extends to all forms of covering including motorcycle helmets, will give police power to establish identity by insisting faces be exposed during routine traffic operations such as licence checks and random breath tests.
It will also cover people suspected of committing a crime or who might be considered a potential security risk.
Refusal to comply would risk up to one year's jail or a A$5500 ($6747) fine.
"I don't care whether a person is wearing a motorcycle helmet, a burqa, niqab, face veil or anything else, the police should be allowed to require those people to make their identification clear," NSW Premier Barry O'Farrell said.
"I have every respect for various religions and beliefs but when it comes to enforcing the law, the police should be given adequate powers to make a clear identification."
Although Queensland Police Commissioner Bob Atkinson said he believed his state's laws were "more than adequate", Western Australia appears likely to introduce similar legislation.
WA Police Minister Rob Johnson told ABC radio he was concerned his police officers did not have the power to require people to remove head coverings when they were pulled over.
Last year, Perth District Court Judge Shauna Deane ruled a witness could not wear a niqab while giving evidence in a fraud case because the jury should not be impeded in its ability to assess her demeanour.
A burqa is a veil and dress covering the entire body, concealing the eyes behind a mesh screen. A niqab is a face veil that may leave the eyes uncovered.
Belgium and France have banned burqas, Spain has outlawed their use in government buildings, Italy prohibits covering faces in public and some Muslim countries have limited bans.
But similar proposals have not gained traction in Australia.
The planned NSW law is far less draconian – applying only to specific requirements to establish identity – and has been accepted as "moderate" by Muslim groups.
It followed the quashing last month of the conviction of Sydney woman Carnita Matthews for falsely claiming in a sworn statement that a police officer had forcibly tried to remove her burqa during a roadside licence check.
Video footage from the police car showed the allegation was false and Matthews was sentenced to six months' jail.
But District Court judge Clive Jeffreys upheld Matthews' appeal, ruling there was no evidence to confirm Matthews had filed the complaint because the statement had been delivered by a person wearing a burqa.
Jeffreys said he was not satisfied beyond reasonable doubt that Matthews had lodged the complaint as identification had not been confirmed.
Announcing the decision to frame the new law, O'Farrell said he was determined to give police the powers they needed to establish identity, but that there would be no discrimination.
"There has to be a balance between religious customs and a police officer's ability to do their job," he said.
"Whether it's a driver's licence or passing through customs, identity checks are required in this day and age and we're determined to ensure police have the powers to undertake them when required."
Muslim groups, including the Islamic Council of New South Wales, Muslims Australia, and the Islamic Friendship Association of Australia welcomed the move.
"[The planned law has] balanced the needs of people who choose to cover their face as well as the needs of law enforcement and security," association head Keyser Trad said.
"There might be some people who will have concerns that this might pave the way for perhaps greater restrictions in the future, but I think the vast majority of Muslims will welcome this decision."
Silma Ihran of the Muslim Women's Association said the move was inevitable and would be accepted if handled sensitively.
By Greg Ansley