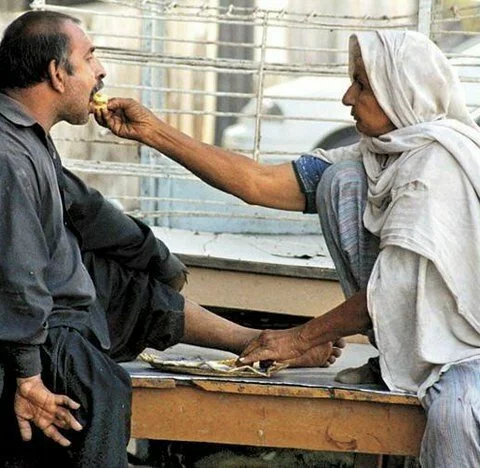 Women have been given great importance and value in Islam. Their role as a mother has greatly been admired by Islam. Woman is the one who has to suffer for nine months to bring her child into the world. Her job does not only end there. She cares for her child, spends sleepless nights just for the comfort of her baby, nurtures him, and teaches him moral values among many other things.
In Islam the noblest thing is satisfying and caring for one's parents. Mother has been given three times more importance than the father. Therefore, in Islam, every day is like a mother's day and we always have to care and respect our parents and never even bristle. The Muslim woman enjoys great security and care as a mother from the hands of her child. In Islam it is said that if one's mother dies, he has to fulfill the vows he had made to his mother before her death. The importance of caring and respecting mother is clear from the Hadith narrated by Jahmah:
I said to the Holy Prophet, "O Messenger of Allah, I desire to go on a (military) expedition and I have come to consult you." He asked me if I had a mother, and when I replied that I had, he said, "Stay with her because Paradise lies beneath her feet".
Let us turn the table now. Charity begins at home you must have heard and this is exactly that one should do and act. Muslim woman should very well know this and try to implement in their lives. It is not only the children who should respect and honor you but it should be you who should present yourself in such a way that they are compelled to love you.
If you want your children to be respectful to you then you will have to teach them right from the beginning. Help them learn and educate them with latest technology but do not neglect to transfer your traditional and cultural values. Let their Islamic concept be clear and they should know what Islam is teaching about the rights and duties, afterwards expect them to become good Muslims and loving son or daughter. As a woman, you have this key role of nurturing and raising a human being according to the teachings of Quran and Sunnah. Therefore, if you have neglected your duties under any circumstances you may not retain the right to complaint afterwards.