Media has always been an integral part of our lives. It is not only a source of information, entertainment but also we can learn a lot about a number of things in and about our lives. In old times radio was one of the biggest sources of information and entertainment as well. However, as the time passed by with the invention of television their attention slithered towards this masterpiece. Gradually, with the arrival of new channels people's attention moved to television and thus became an important part of our lives.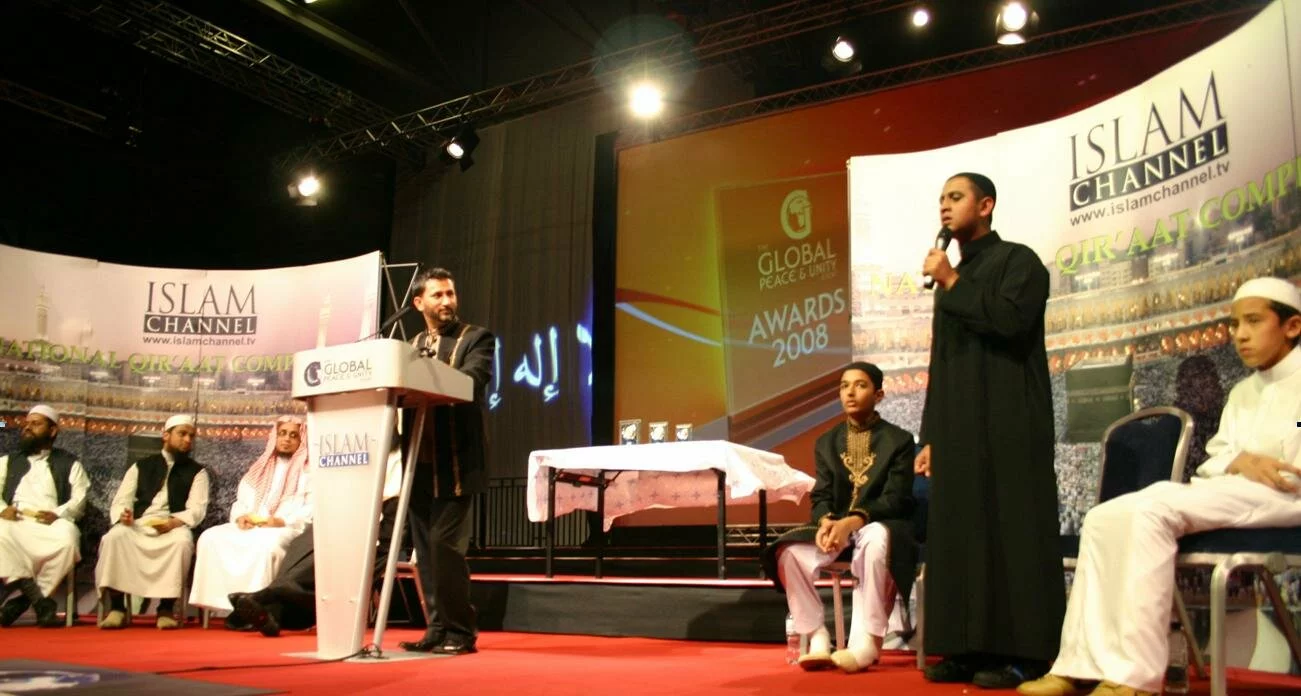 In the present age there are numbers of channels for all age groups. There are channels for ladies, for kids, news channels, historical channels, science and tech related channels, regional channels, food and cooking channels, religious channels and much more. There is a controversy about some of the religious channels especially Islamic channels that they are not portraying true face of Islam to the world.
After 9/11 majority of the world got a negative image of Muslims and unfortunately Islam being a religion of peace was considered to be a religion in favor of terrorism and extremism and thus electronic media started portraying Muslims as terrorists. A wave of hatred all across the world degraded Muslims as a whole. This was the time when Islamic world need to respond especially Islamic channels needed to tell the whole world about the teachings of Islam.
But unfortunately many of the Islamic channels not all, already being involved in creating a negative image of Islam since they are a result of dirty politics and are backed by many anti Islamic unions and countries like Israel  and America and many more. Apart from that there are many channels who are so called Islamic channels but sadly they are not delivering the actual lessons of Islam in Asia and some of them are telecasted all over the globe. Only few of the Islamic channels are unbiased and are trying to tell the whole world that Islam does not favor terrorism and extremist activities at all. It a religion of peace and brotherhood and favors harmony in the whole world.
Many of the Islamic channels are considered valuable for those who want to learn about the teachings of Islam whether they are Muslims or non Muslims. Different informative programs being telecasted are helping a huge number of people to wipe out their doubts and uncertainties about Islam. Different scholars are playing a vital role in helping people to solve their problems in the light of Islam with Quranic and Hadith references. Thus making their statements authentic for them.
Thus if there are some channels giving a picture of Islam to the whole world then on the other hand there are many who are a helping hand and playing their part for Islam to regain its glory and respect as a religion and Muslims as believers of Islam which they lost due to several reasons.
Islamic Channels
Al Hiwar
Al-Hiwar is an Arabic language Satellite TV Channel broadcasting from London. AlHiwar (means Dialogue in Arabic) was set..

Al Jazeera Documentary
Al Jazeera Documentary Channel is an Arabic language documentary channel and a branch of the Al Jazeera network. It aims..

Al Majd
Al Majd channel broadcasts religious and family related programs in Arabic. The Al Majd TV Network is a group of general..

Al Majd Holy Quran
Al Majd Holy Quran channel is the first Quranic channel that officially started broadcasting on August 16th, 2004. Al ma..

Al Nas
Al Nas is a social, cultural channel of a religious nature. Working to spread cultural awareness and knowledge among the..

Al Quran al Kareem
Al Quran al Kareem TV broadcasts live transmission from Al Haram in Makkah while viewers are able to hear recitations of..

Al Resalah
Al-Resalah is an Arabic language satellite television channel to present true Islam. The target audience is Arab, young ..

Al Sunnah Al Nabawiyah
Al Sunnah Al Nabawiyah TV broadcasts live transmission from Al Haram in Madina while viewers are able to hear recitation..

Cordoba TV
Islamic Lectures and discussion live from Spain.

Guide US TV
Guide US TV – First all-English 24 hour channel for real Islam in America. All across the U.S.A. and Canada. Live sho..

Huda TV
Huda TV is not a religious channel as religion is defined in the west; rather it is a window allowing viewers a glimpse ..

Iqra TV
Iqra TV (literally recite in Arabic) is a television channel owned by Arab Media Corporation. The channel promotes itsel..

Iqra UK
IQRA UK TV aims to be the premier broadcaster of quality Islamic and educational programming to better inform and improv..

Islam Channel
Islam Channel is a UK based satellite channel. It is free to air English channel focused on Islamic programs. Islam Chan..

Learn Arabic Grammar TV
Learn Arabic Grammar in Urdu Language. A specific video which is providing the complete knowledge about Arabic grammar t..

Learn Quranic Arabic TV
Learn Arabic Grammar in Urdu Language. A specific video which is providing the complete knowledge about Quranic Arabic t..

Madani Channel
Madani Channel or Madani Channel (Urdu) is a non-commercial TV channel started by Dawat-e-Islami, which broadcasts Islam..

Noor TV
Noor TV provides quality television programmes for the 12 Million Muslims across Europe. The programmes are all inclusiv..

Peace TV
Peace TV is an Islamic Satellite television network, which broadcasts globally 24/7 from Mumbai, India. Peace TV program..

Peace TV Urdu
Peace TV is an Islamic Satellite television network, which is broadcast globally 24/7 from Mumbai India. In Urdu languag..

Prophets of Islam
This channel shows 24/7 different documentaries about Prophets of Islam. There is list of some specific documentaries on..

QTV
Quran TV is a Pakistani television channel with a religious focus, producing programs mainly focusing on the Ahle Sunnat..

Quran Urdu TV
Quran Urdu TV is one of the Pakistani Islamic channels which is only dedicated to Quran recitation. This channel is well..

Saudi TV1
Saudi Arabia TV 1 is an official television station of the Saudi Government. Saudi 1 was established by the late King Fa..

Saudi TV2
Saudi TV2 is the English news and entertainment TV channel of Saudi Arabia. Established in 1982, the channel produces pr..

Sharjah TV
Sharjah TV broadcast programs in different languages mainly related to religion and spirituality. The main aims of Sharj..

SN TV
New Somali Channel

Somali Channel
The Somali Channel is a TV channel from Somalia. Somali Channel broadcasts its programs in somali language.

Tafseer TV
Tune into Tafseer TV to gain knowledge about Quran Al-Kareem.

Tanzeem TV English
To provide his moral and spiritual fulfillment and salvation are the main objective of Deen, and the proposed collectivi..

Tanzeem TV Urdu
Tanzeem channel Urdu provides his moral and spiritual fulfillment and salvation are the main objective of Deen, and the ..

Taraweeh TV
This channel shows up taraweeh prayer. You can watch Live Taraweeh from Khana Kaba in the month of Ramadan. Its total Is..

Ummah Channel
Ummah Channel is a new dimension of islamic television channel for all Muslims integrating an Islamic way of living with..

Universal TV
Universal Television was established in 2005 with the primary aim of filling the information gap and providing reliable ..