So I've been reading (and there is always room for improvement of course) in an Arabic & English Quran since I last posted.
Lately what has interested me is the Arabic words from the Quran that can be used as names for Muslim babies. My name can be considered a "Quranic Name" and it's mentioned in more than one surah. :]
I've compiled a list of some of the ones I noticed and liked while reading. I tried to narrow their location down as best as I could (but I don't have the Quran in front of me now).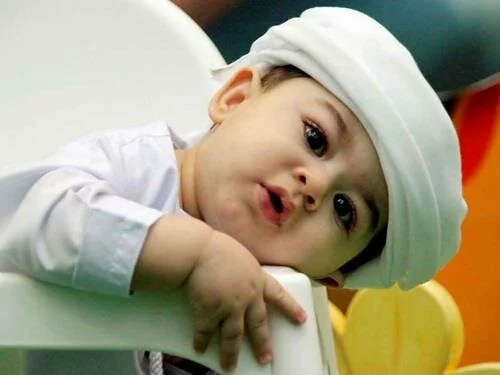 Abrar: Obedient believers. (Last Juz, maybe surah Inshiqaq)
Tasneem : Water in Paradise that falls from heights. (Last Juz)
LuLu: Pearl. For girls. (Surah Ar Rahman)
Marjaan: Coral. For girls. (Surah Ar Rahman. The ayah goes "lu'lu' wal marjaan' so these could be the name of twin girls maybe)
Bayaan:  Eloquent demonstration. For both boys and girls, but it is more popular for girls. (Surah Ar Rahman.)
Bayyinah: Truth that is demonstrated eloquently, Allah uses this adjective to describe the Quran. It is derived from the same root as the previous name. For girls only. (Last Juz)
Illiyeen: The noble book that contains the deeds of righteous people on the Day of Judgement. For females. You could call her Lily for short (Last Juz.)
Shams: The Sun. For boys. Can be made feminine name by saying Shamsah.(All over the Quran)
Nur: Light. For girls. (as in sunlight). (Many places in the Quran)
Kareem: Generous. (Many places in the Quran)
Naeem: Bountiful. For boys. (Last juz, Mutafifeen)
Majeed : One who has greatness and valor. For boys only, its feminine form is Majeedah. (Last juz, Buruj)
Salsabil:  It's the name of fountain in Paradise. For girls. (Insaan.)
Raadiyah: Someone who is content. For girls only. (Last juz, Gaashiya.)
Raadhi: Someone who is content, for boys.
In conclusion, most of the Quranic names can be found in the last Juz. Probably because the last juz talks about heaven a lot (and punishment a lot too). The most unique names come from this part of the Quran, in my opinion. It would be cool to name your daughter after a fountain in jannah — How awesome!– and most others will not have that name since it's rare.
I'd love it if others could add to the list. I'd like to compile a long list of names some day and pass them out to friends that are pregnant.
Source: quranclub.net