The month of Ramadhan forms the ninth month of the lunar calendar. It is considered to be the holiest of all the lunar months by Muslims. The special importance of Ramadhan occurs due to the fact that it is the Muslim month of fasting.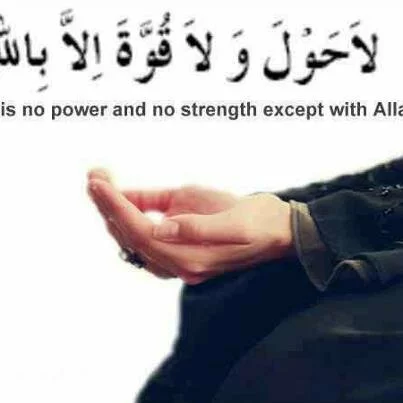 The Holy Quran declares fasting to be obligatory for all Muslim men and women, and as soon as the moon of Ramadhan is sighted, Muslims all over the world indulge in fasting and the various worships associated with it. Ramadhan carries additional importance for Muslims because it is also the month in which the Holy Quran was revealed.
The Quran not only states that it is obligatory for believers to fast during the month of Ramadhan, but it also describes the reason for which Muslims should observe a fast. The Quran says that the Muslim fast is not meant to be a punishment for Muslims, but it is meant to train the Muslims so that they learn 'self-restraint'. This concept of instilling 'self-restraint' in Muslims through fasting is highlighted in the following verse of the Holy Quran:
"O you who believe! Observing al-sawm (the fasting) is prescribed for you as it was prescribed for those before you, that you may learn self-restraint". (Qur'an al-Baqarah 2:183)
This concept of self-restraint is pivotal in the life of a Muslim. Like all great religions, the fundamental emphasis of Islam is upon restraining the material desires of one self and emerging as a selfless person who is willing to help others, by sacrificing his own needs. By staying away from food, water and other natural instincts during the fasting period, man prepares himself for a greater purpose during Ramadhan.
It is due to this reason that Ramadhan acts as a great opportunity for Muslims to straighten out their lives. During the whole year, man is entangled in his worldly materialistic affairs. During this holy month of Ramadhan, man gains the opportunity of freeing himself from his materialistic needs, and thereby enters the chamber of mental purity. This state of mental purity and peace is essential for straightening out the chores of this complicated worldly life.
If we closely analyze the routine followed by Muslims during Ramadhan, we draw closer towards the conclusion that the central purpose of Ramadhan is to bring the troubled Muslim back to a straight and peaceful life.
From the act of getting up early morning for Seher, to the act of restraining from all negative actions and influences, and other material desires throughout the day, and from the act of indulging in worship all day to the act of finally breaking the fast in Aftaar, whilst thanking Allah, all show man's humility towards his Lord. This humility is the founding stone of all worldly peace and therefore, it will not be wrong to state that fasting in Ramadhan inculcates all the virtues in a Muslim which he needs to straighten out his life.