The holy month of Ramadan is so blessed with Allah's mercy and forgiveness that every moment of this month carries huge significance. However, even in this entirely blessed month, there are a few nights which take the lead. One such night is the Lail-at-ul-Qadr. The Lail-at-ul-Qadr is arguable the most important and blessed night of the year in Islam.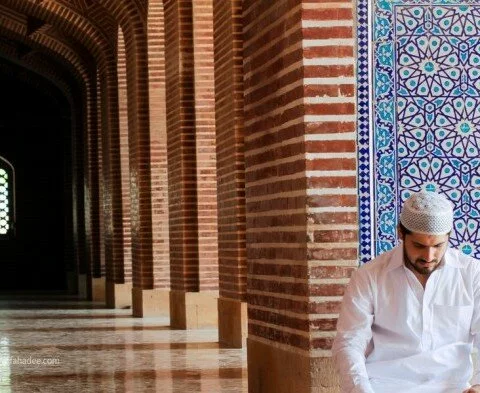 It occurs in the third decade or Ramadan. The importance of this night can be understood from the fact that in the Holy Quran, a whole chapter (Surah 97, Al-Qadr) is dedicated to this night. In this chapter, Allah tells the Muslims that the importance of this night alone is greater than that of a thousand months. The verses of this chapter are stated below:
"We have indeed revealed this (Message) in the Night of Power: And what will explain to thee what the night of power is? The Night of Power is better than a thousand months. Therein come down the angels and the Spirit by Allah's permission, on every errand: Peace!…This until the rise of dawn!"
The exact night on which Lail-at-ul-Qadr occurs cannot be given definitively. There are different views regarding the dates of the nights among which this night has to be found. The Sunni Muslims believe that Lail-at-ul-Qadr lies in the odd nights of the last decade of Ramadan. This means that according to them, Lail-at-ul-Qadr is either the 21st or the 23rd or the 25th or the 27th or the 29th night of this holy month. The general belief is that this night lies on the 27th night of Ramadan.
The Shia Muslims believe that this night lies in the last ten odd nights of Ramadan, but the general belief is regarding the 19th or the 21st or the 23rd night, because the relation of these nights with the martyrdom of Hazrat Ali (R.A).
What makes Lail-at-ul-Qadr so special among all the nights? Lail-at-ul-Qadr is also the night in which the Quran was revealed. Muslims unanimously believe that the revelation of Holy Quran concluded in two different stages, the first of which was the revelation of the whole Quran from Allah to angel Jibrail. This first stage was completed in this night. Muslims also believe that the first verses of the Holy Quran were revealed to Prophet Muhammad (S.A.W) on this night.
Lail-at-ul-Qadr is known by various different names among Muslims. These names include the Night of Power, the Night of Measures, the Night of Value and the Night of Destiny. These names themselves suggest the significance associated with this night in Islam.
In view of the incredible importance of this night, Muslims engage themselves in worships and prayers all night. These prayers often seek Allah's mercy and forgiveness, and ask Allah to grant the wishes of the believer.