Honor of a woman has been granted due to emergence of Islam. Before the arrival of Islam, women were treated as a demoralized piece; some sort of a thing not a human. Numerous high class Arabs were involved in trading business of women. They humiliated females as they had no worthy existence on earth. Status of Arabian women was same like a painting that had been available for auction. The person who bid the highest would possess the ownership of the offered item.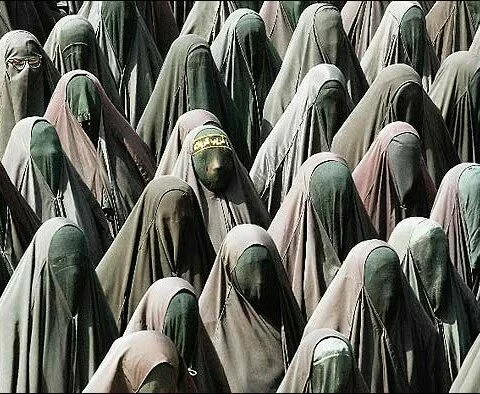 Women had no rights to show their acceptance in choosing appropriate marriage proposal and had no share in property by her parents. After the emergence, Islam gave a woman full right to agree or disagree on marriage proposals. She has now option to choose the best man for rest of her life. Even if a woman doesn't want to live with her husband due to his humiliating behavior then she can submit termination of marriage agreement in courts.
A woman has been encouraged by Islam to attain a fair share in the legacy of her parents and she can also transfer her legacy to siblings further which was totally prohibited before. After the introduction of Islamic beliefs and values by Prophet Muhammad (P.B.U.H), women were granted with equal position of supremacy like men.
Islam has provided full authority to women to participate in every appropriate area as in old times; Hazrat Fatima (R.A) and Hazrat Ayesha (R.A) were used to provide their valuable services to warriors. Before the revelation of Islam, Arabian women had been brought in the wars not for the purpose of fight equally with men but if the consequences were turned into defeat then women were offered as a compensation to conquer.
Islam has introduced the concept of (Hijab), which was not known before the emergence. Allah has considered Hijab as a protecting shield for women against the evil minds of men. He has chosen Hijab for women due to the honorable position Allah Almighty wants to bestow them with.
Allah has guided in Quran clearly that woman is not an ordinary individual. She is highly valuable creation of Allah due to her prestigious rank. A woman is not a piece to be offered for auction. She has rewarded with the strong relationship of Husband thus her body and beauty is only visible and touchable by her better half; not for whole world. Her husband has been ordered to behave well for her true rights and duties specifically conducted by Prophet Muhammad (P.B.U.H).
Arabian women before the commencement of Islamic values were not rewarded with any kind of mercy and nice behavior therefore women were treated like servants. Islam is the only religion who introduced to the world that women need to be treated with love and care.